Opening of St. Mary's Kaohsiung, Taiwan
---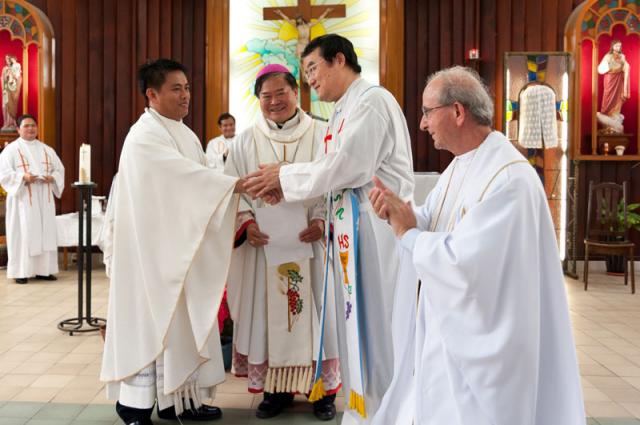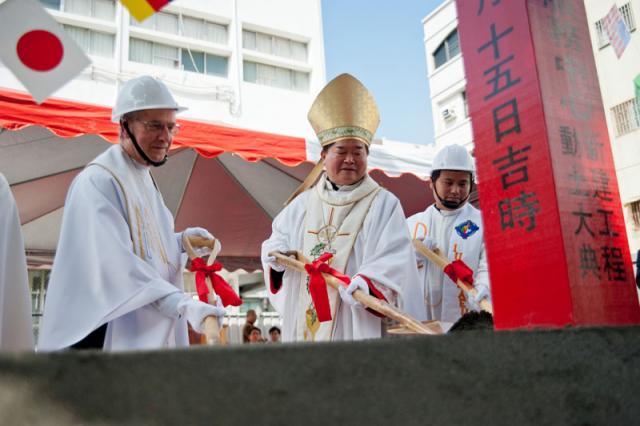 15 January 2012
Dear Confreres,
I am very happy to share with you what happened on 15 January,  in Kaohsiung:
- Instalment of Fr. Franco Lacanaria as Parish Priest in St. Mary's Parish. The photo shows the Bishop of Kaohsiung, Most Rev. Peter Liu, Fr. John Wang, CM., former Parish Priest of St. Mary's (shaking hands), Fr. Kusno Bentoro, CM, Provincial Superior (at the back), and myself congratulating Fr. Franco Lacanaria CS. as the newly installed Parish Priest of St. Mary's, Kaohsiung.
- Groundbreaking for the New Centre. After the Mass followed the groundbreaking ceremony for the construction of the new Stella Maris International Centre. The Centre will be constructed at the side of St. Mary's Church. If there will be no delays, the new Centre should be ready in the later part of 2012.
Congratulations to Fr. Franco for his new appointment.
Fr. Savino Bernardi  
Provincial Superior